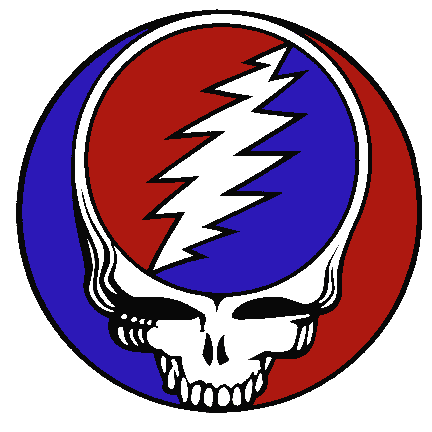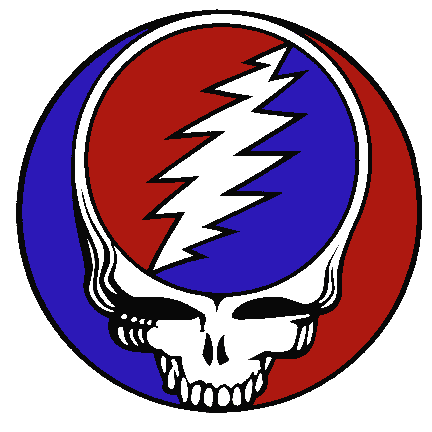 My Father Barrett Chambers Miller passed away at 75 on March 8th of 2017.
March 6th is my birthday and I was pleased to have had him here on it this year.
He passed away peacefully in a physical rehabilitation center in Jacksonville FL.
He battled health problems in his later years, but he fought and fought and fought.

This photo was taken with our dog Jimmy on February 26, 2017.




This photo was taken while having lunch at Chomp Chomp in Riverside in 2016.




I was adopted by Barrett and Susan Miller in Jacksonville FL not long after being born in 1981.
We had a 1974 Gottlieb Sky Jump pinball machine in the house which was previously in
his Wyoming pinball arcade called Maxwell's Silver Hammer in the mid 70s.




Footage of him playing Sky Jump in their garage after getting it to work again in 2011.



Dad's favorite musicians were Bob Dylan, Jerry Garcia and Carlos Santana.
He had seen perform live in their prime and later on we saw Bob Dylan and Santana perform in the 2000s.
Here is a youtube link to one of our favorite Santana concerts which we had
originally seen on Laserdisc at a Sound Advice store (eventually out on DVD & Bluray).

***If it doesn't load on this page click "Watch on Youtube"***


My father's main hobbies were boating on Pottsburg Creek and the intracoastal waterway (also kayaking/canoeing),
Fishing (we went deep seafishing once out on the Miss Mayport),
Golfing (he would at times hit multiple balls and then use the better hit one which would annoy the crap out of me but I totally got it),
Car Repairs & Deal Hunting (yard sales, flea markets and pawn shops)
were his main hobbies and interests. We did all of these together a lot (which I mutually enjoyed minus the fishing part).

We were both kinda decent at golf and hit the driving ranges quite a few times to keep our skills solid.
In my youth we'd go to Putt Putt golf and games on Beach Blvd as well to keep our putting skills good.




We mostly boated on Pottsburg Creek, waterways near the Saint Johns river and the Intracoastal waterway.
Here is a photo I found online taken not far from the area of Pottsburg creek that we canoed/kayaked most.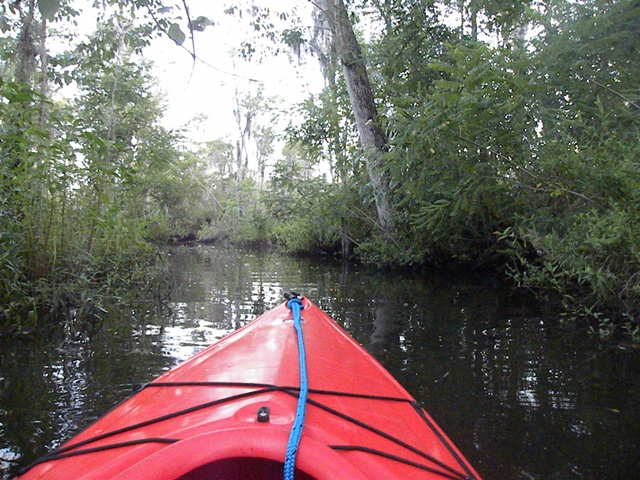 We also together casually collected the original series of Amazing Spider-Man comics.
One time while at a used furniture shop on Main St in Jacksonville FL (when it was still happening)
I stumbled on an Amazing Spider-Man #129 (the 1st appearance of The Punisher) for 25 cents!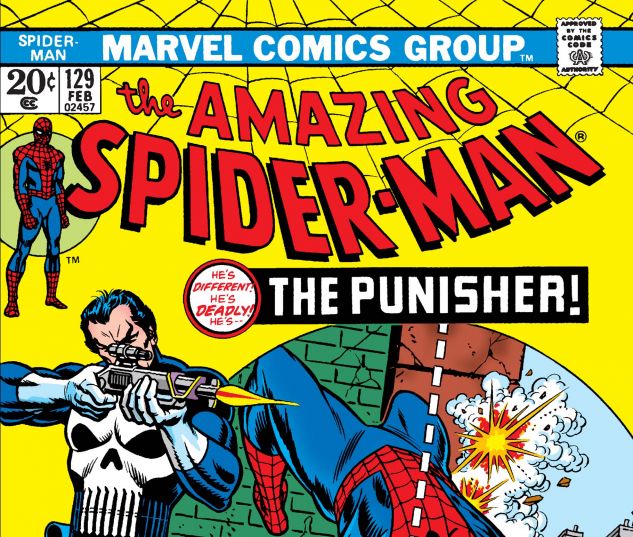 My dad had a unique self employed trade of being what he called a Satefy Enginneer.
So basically if there was a slip and fall accident or a call drove through a store
or if a ladder broke while in use or many other types of "industrial" related accidents
he was hired to analyze why it happened. It was a fascinating field of work
and from a very young age I'd help him with unique instruments.

During 2011 I spent some of it driving him to his work locations around Florida.
During one trip we heading to Lakeland FL. While on the road on I-95 I asked
him if he'd like to check out Lord of The Rings pinball in Ormond Beach FL at a pizza place
on the way or a Tron pinball at a bar near or Orlando, and he picked Lord of The Rings.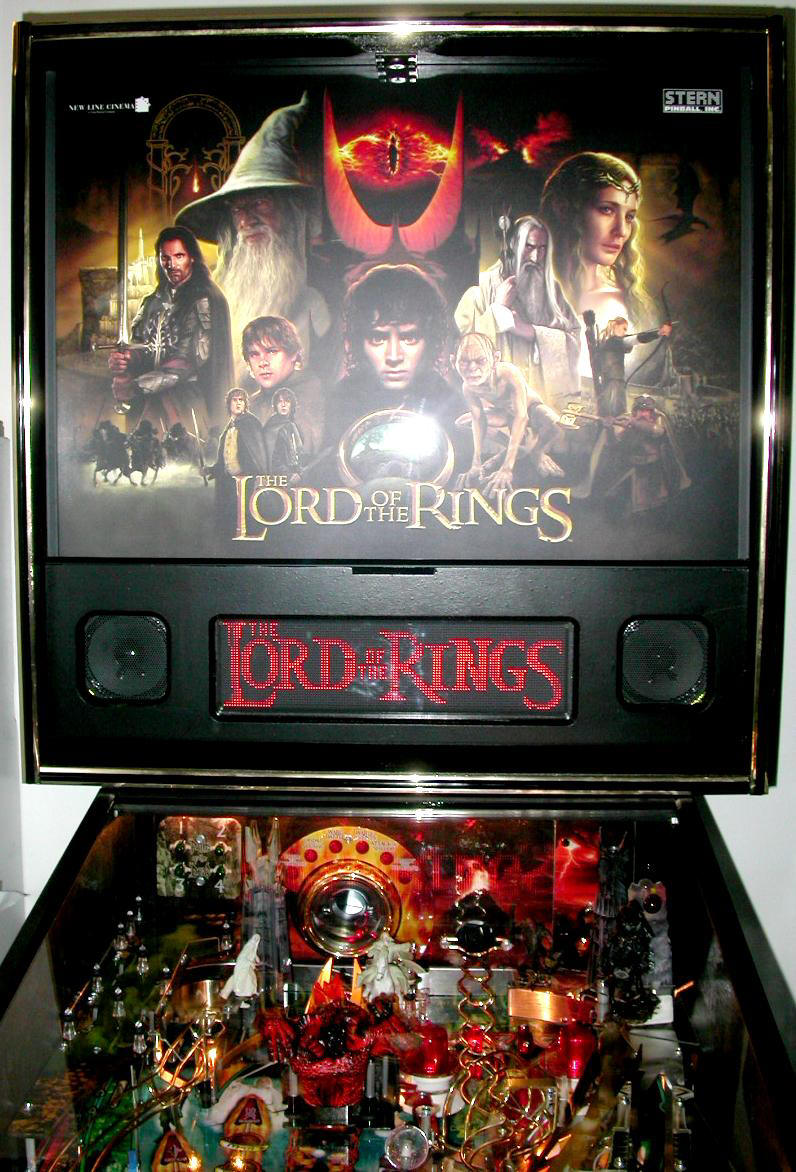 We got there and the pinball machine was fully black from rubber band wear on the
game and most of the lights where out. I played it once and was actually
even decent enough to get to Destroy The Ring mode, but couldn't beat it with
most of the light bulbs out... I then asked the little old Italian lady who
owned the pinball machines (but she didn't know much English). She then directed
me to one of the employees who gave me the business card info of the game owner.
I called and asked if they'd sell it, they said make an offer, I then said
you tell me. He talked to his wife and called back and threw a figure out that
she must have found on ebay. I told him that we'd be coming back in the area
the next day and would like to talk about making a deal. I knew from the sound
of the age of the guy on the phone that he was not the original propriator of
this pinball machine and that somehow he was a new owner.

We then drove to my dad's work site which then surprisingly took about 3 minutes
to assess the accident at a grocery store. I then asked him if he could at-least pretend
like there was more to analyze of the accident than there was to make it look like it was
a lot more work? and he said nope.

The next day we met the couple that owned the game at their house.
They had two other broken pinball machines in the house and misc.
coin op stuff in a shed like pool tables and vending machines.
Come to find out they were given this coin operated route as a wedding present.
They didn't seem to keen on the business and were willing to liquidate it.

So while then sitting in their living room I asked what would they like for the game.
They then said those prolific words "make us an offer" again,
so then with a straight face my dad said...
"I think $1000 is a good price for any pinball machine."
They were kinda shocked by that offer (I was pretty shocked too and had to keep composure).
They whispered amongst each other, I heard them say $1500 and as I was going
to say $1500 my dad said "well", and they then said $1700, so I said deal.

The bank was closed so my dad wrote them a check and I then went back the next day with cash.
They also had a Sopranos pinball at another pizza location that I went back later to get
for $1700 as well (which once at my place smelled like pizza for a few days).
Lastly I went and bought a project Lethal Weapon 3 for pretty cheap as it didn't work but was fixable.




During November of 2011 I became a 2nd generation pinball operator
of pinball machine by putting my first game out which was a Batman Forever
on location at Young Loud and Snotty record store in Atlantic Beach FL.




After I started running IFPA sanctioned pinball tournaments at locations
where I had games at, he played in a few of my events just for fun.
Here is some footage of my parents playing at Young Loud and Snotty records in 2016



Also, here is a link to his IFPA world ranked pinball player profile...




I've always dedicated my pinball operating and services to my dad and always will.

R.I.P. Barrett Chambers Miller